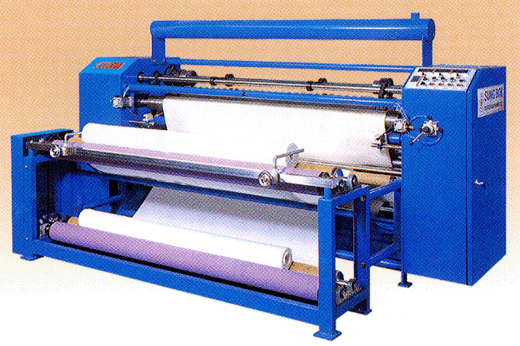 *Main motor, fabric-supply motor and pinching knife motor are all the speed control&master
control modes respectively.
*Users can produce same desing at high speed after obtaining a design they want at low speed.
*Various desing can beobtained with the processing part divided in 3stages(Pinching knife,
Heating roller,Endless nomax felt) controled respectively.
*Various design can be obtained with replacement of pinching knife.

| | |
| --- | --- |
| | |
| | SUS HEATER TWO TOUCH CONTROL |
| | |
| | (W)2980 * (H)1200 * (L)2100 |
| | |
| | |
| | |